Our Business:
We provide full catering supply management for clients including many schools and hospitals; covering stock monitoring, 'Just in Time' deliveries, balancing supplier stock levels and costings to protect margins, menu planning, nutritional analysis, invoicing, order placement, supplier payment, and much more.
Challenges Faced:
Our old system desperately needed replacing. It had been managed in-house, leading to coding conflicts and a huge decline in performance. We wanted someone who would not only build a system to our exact needs, but provide support and maintenance going forward. The nature of our business requires an incredibly detailed, complicated system, but we still wanted one that was simple to use.
Why Cloud Street:
Aside from Cloud Street's clear expertise, their willingness to get together around one table was a key reason we chose them. It was best the way to get to the root of what needed doing with full understanding and transparency. They interrogated every aspect of our business needs, using their insight and logic to come up with ideas even we hadn't thought of.
Working with Cloud Street:
Nothing is done without the proper process. It's not a case of "This would be a good idea let's do that it", they always ask "What happens if we do that? Are there any potential downsides? What fail-safes are needed?" They create innovative ideas, based on sound logic, and work with us to ensure everything will benefit our real-world operations.
Challenge Resolution:
The system Cloud Street built for us is the most robust we have every worked with. It has been built with such attention to detail that along with Cloud Street's ongoing support and updates, coding conflicts are no longer an issue. Ultimately, it meets our needs in a way our old system never did, while being even easier to use.
Business Impact:
It has saved our business. We would have ultimately lost every customer had we continued with our old system. It is so much faster. Automation built into key areas not only saves hours of previously wasted time but allows us to manage margins more easily and precisely. This is because it is not only well built, and also well thought out in terms of what we do and how we operate.
Added Client Value:
It allows us to respond to clients so much faster and more accurately than before. For our full-service clients, life is made so simple. They go to their store room, get what's on the production report, and cook it; the system takes care of everything else. We've even been able to expand our client services, for those who do not wish us to handle every aspect of their stock management. Clients can now license the software from us, to manage their own catering. Again, Cloud Street worked with us to make this possible.
Cloud Street in a Nanobyte:
They go above and beyond expectation, and sometimes even imagination.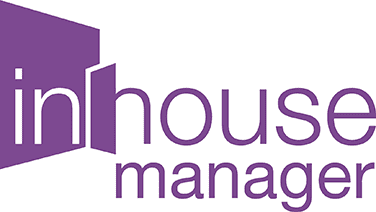 Business processes supported by the system include:
Automated calculation of sales and purchase orders based on client menu cycles and taking account of holiday periods and seasonal changes
Tracking thousands of bills of materials and supplier prices
Managing stock targets and stock levels at multiple catering locations
Calculating & reporting on nutrition and allergen content of menus
Scheduling supplier deliveries
Optimising ordering to batch size, stock and margin requirements
Purchase ordering, including XML integration to meet individual supplier requirements
Client invoicing aligned to services received
Integration with a third party corporate accounting system
Technology:
The Inhouse Manager system is based on a cloud-hosted Microsoft Azure database platform. Office-based users work with a .NET Winforms application. Client users in schools and hospitals access the system via an ASP.NET web application.